Is this for me?
The Practitioner Certificate Program is open to anyone interested in studying homeopathy on a professional level. The completion of this program will give you the qualifications to enter the profession as an independent practitioner of classical homeopathy. If you are a physician or a healthcare practitioner and would like to expand your expertise with homeopathy, this program will provide you with professional homeopathic skills to add to your practice.
Upon graduation you will receive the Professional Practitioner Certificate (CHom). HSI certification stands for the achievement of a professional level of competency in the art and science of homeopathy. Completion of the program also satisfies the 500-hour requirement for the Council for Homeopathic Certification if you choose to get nationally certified.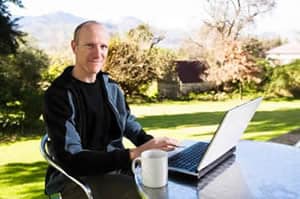 Study that can begin at any time, from any location worldwide. Regardless of your location, you have access to the study of homeopathy with the school's cutting edge, integrated curriculum, expert faculty and tutor support. Our flexible program allows you to fit your studies to your personal schedule and become a professional homeopath.
I would really like to thank you for all the nice and encouraging feed back on my work and for returning the assignments so quickly. I am so glad I chose this program. I really enjoy it and will recommend it to anyone who is interested in Homeopathy. Great instructors and material that is interesting and challenging!
What do I get?
As soon as you have enrolled, your tutor will contact you with information to help you organize your studies. Feedback and supervision are provided by nationally certified homeopaths. Your tutor is available by email or phone to answer questions. Your Course Materials Packet for each course is shipped by priority mail. Completed assignments are emailed or mailed to your tutor, case work to your case supervisor.
There are four courses in the program:
HSI 101 – Foundations of Homeopathy
HSI 102 – Intermediate Studies of Homeopathy
HSI 201 – Clinical Applications A
HSI 202 – Clinical Applications B
The Course Materials Packet for each course includes the following:
Welcome Folder
Contact Information
General Information about Homeopathy
An Introductory Video, "The Mystery of Healing"
Course Materials Notebook (one for each course)
Study-Guide: Before You Begin …
Syllabus including: DVD-Content outlined by modules; Detailed assignment instructions; Learning outcomes; Final test Study-Guide
25 DVDs totaling 90 hours of digitally recorded lectures, classroom activities, and clinics
Five Sets of course materials supporting the study of the five modules
Assessments and quizzes (including tutor feed-back)
Final Open-Book test
Promotional Materials
| | |
| --- | --- |
|   | I feel the curriculum flows nicely. I love how detailed the handouts are and that they are in order with the DVDs. I find it very easy to make notes and follow along. I appreciate the real life examples and what the instructors share about their own cases. |
What will I study?
HSI 101 and HSI 102 (250 hours)
Lectures, classroom activities, clinics and seminars recorded on high quality DVDs
Guided home study.
History, theory and treatment techniques of homeopathy
Case taking skills for acute and chronic conditions
Case analysis methods for acute and chronic conditions
Application of homeopathic remedies for first aid, acute and chronic treatment
Efficiency in using reference tools
Video recorded and student-generated cases for hands-on learning
Free webinars on selected topics
HSI 201 and HSI 202 (250 hours)
Lectures, classroom activities, clinics and seminars recorded on high quality DVDs
Guided home study
Clinical observation via DVDs of cases recorded at the school's clinic
Supervision for independent casework
Seminars with international instructors on DVD
Application of homeopathic remedies for chronic conditions
Study of advanced homeopathic topics
On-line casework
Free webinars on selected topics
For additional details please contact the school or Download the catalog
This program is terrific. I'm glad I chose this school. I've recommended it to a lot of others who are interested in studying homeopathy.
How long will it take?
You will study at your own pace.
The average completion rate for the 500 hour program is 18 – 24 months.